Equipment for grain transportation
Turn-key modernization of granaries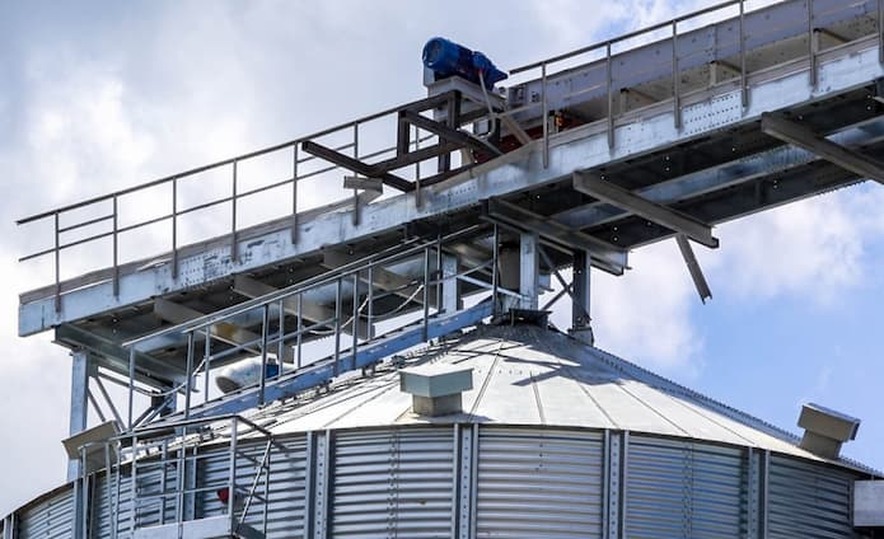 Eridon Bud is one of the leading grain transportation companies in Ukraine.
We offer individual solutions not only for farm households but also for manufacturing companies. Eridon Bud drag conveyors and norias for grain have high performance characteristics, power, optimized for your production, and meet all safety standards

Thanks to our own production we are able to project turn-key drag conveyors for grain with different characteristics. Drag conveyors and norias are distinguished by the high quality and fabricability, it makes them become a perfect variant for new plants and for modernizing conveyor belt lines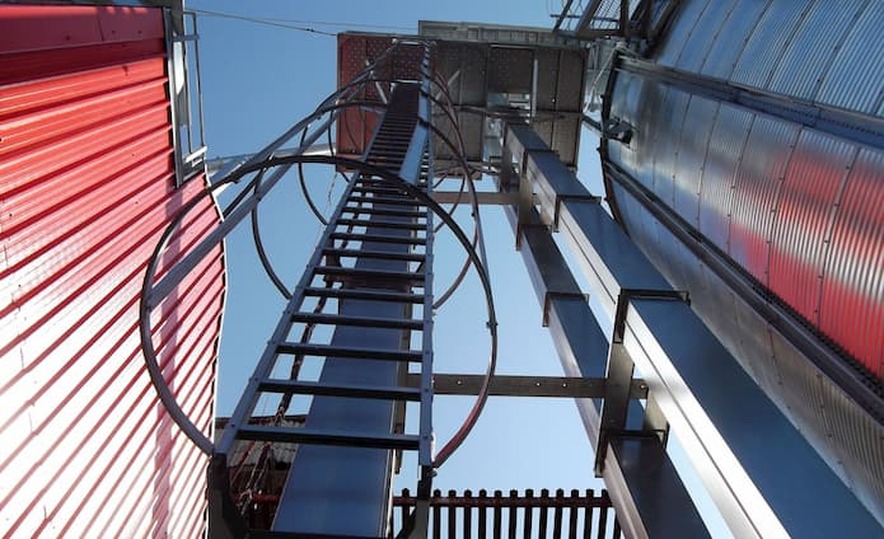 Eridon Bud We build the future with you
Are you going to modernize a granary? Then you came to the right place!
Eridon Bud produces norias for transportation of grain to the height of 60 m with capacity of 1000 t/h. Norias for grain are completed with metal or polyurethane buckets, as a customer chooses.
Polyurethane buckets don't cause grain damage thus maintaining its quality.
Beside production of equipment for grain transportation, Eridon Bud provides with assemblage services and commissioning works.

Eridon Bud experts will deliver and assemble any grain transportation supply onsite qualitatively and on time.

Drag conveyors and norias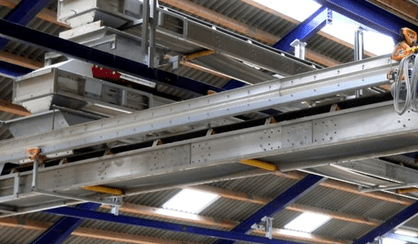 Drag conveyors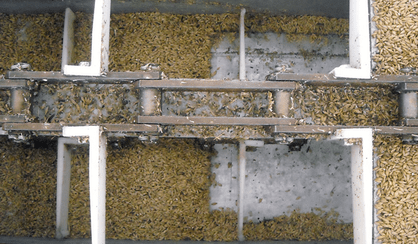 Drag conveyors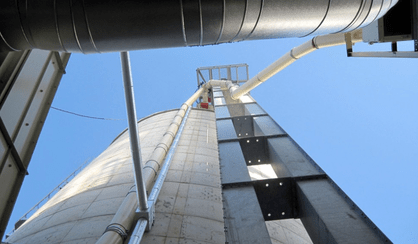 Norias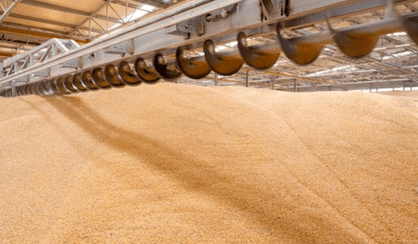 Norias
Equipment which works for your business
Reliability
We guarantee the quality and exploitability

Experience
Dozens of successfully implemented projects confirm professionalism of our experts

Reasonable price
We found a perfect quality-to-price ratio of our products

Delivery
We deliver all necessary equipment to anywhere in Ukraine as fast as possible

Assemblage
We offer the whole complex of services of equipment selection, delivery and assemblage

Service
Performance of a regular work will allow you to avoid unpredictable situations and extend equipment life
Call me back
Enlargement of SPKZ. Construction of grain products factory. A grain storage
Pyryatyn, Poltava region
The land plot area is 6 427 m2
The road surface area is 557 m2
The pedestrian way area is 915 m2
The green area is 930 m2
The overall area is 1 456,3 m2
The executive area is 3 107 m2
The construction period (the year of finishing): 16.05.2018 – 01.09.2018

The capacity of grain silos is 23 985 m2
more projects
Do you have any questions?
Please leave your contact information and we will get back to you as soon as possible
Message sent!
We will get back to you as soon as possible!